19 Spirits' Angel
This pendant cross was hand-crafted in memory of the 19 Granite Mountain Hotshots who were so tragically lost on June 30th, 2013, in the deadly Yarnell Hill wildfire in Northern Arizona.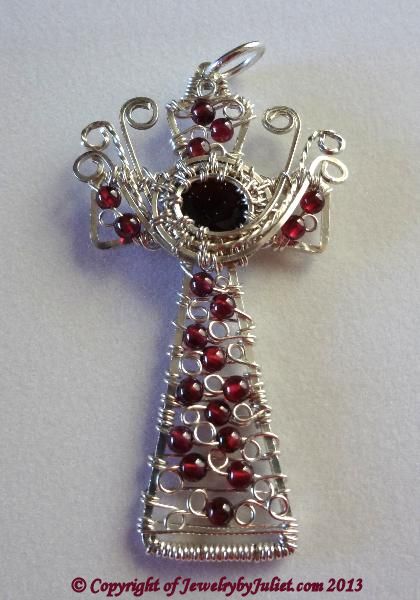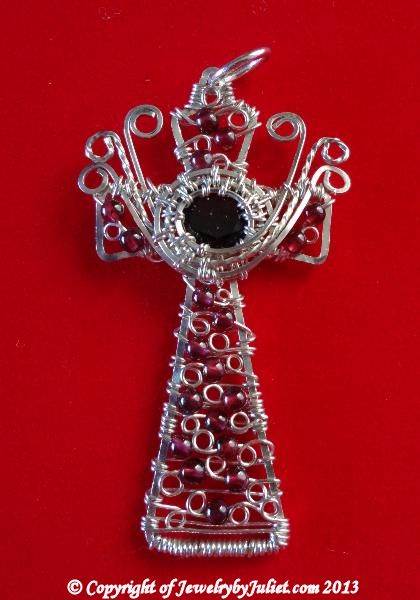 The body of the cross is crafted out of Sterling Silver wire.  The 10 millimeter round, faceted, natural Garnet at the center of the cross symbolizes the team as a whole.  There are 19 small round natural Garnet beads woven into the four points of the cross to pay tribute to the 19 firefighters who lost their lives on that day.
I donated this cross to help The Classical Studies Foundation in Prescott in their fundraising efforts for the families left behind by these brave firefighters.