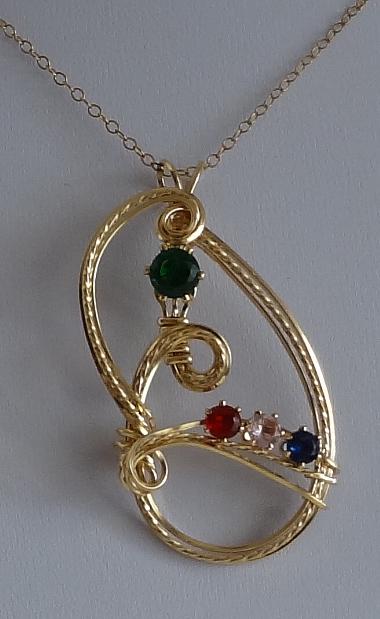 This Mother's pendant can be ordered in your choice of birthstones.  The base price, including a 6mm Mother's stone is $49.95.  Each 4mm childs birthstone is an additional $10.00.
This pendant can be made in either Gold-filled or Sterling Silver and this design can accommodate a maximum of 8 childrens' stones.
Please contact me through the Contact button above right to order.