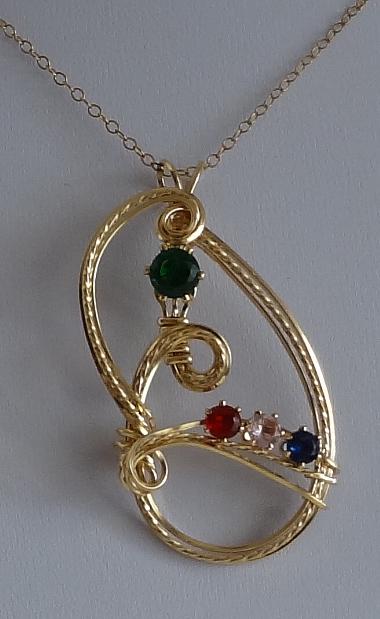 $49.95 – Basic 6mm Mother's Birthstone Pendant.
Please, add $10.00 for each 4mm Child's Birthstone.  Note:  The Mother's Pendant shown is created using 20% 14Kt. Gold-Filled wire.  Please contact me if you wish to order one created in Sterling Silver.

Please click the buttons below to select basic Mother's Pendant first and then add each child's birthstone in order of their birth.
For pendants with more than 4 children's birthstones, please contact me.